Thumbnail Image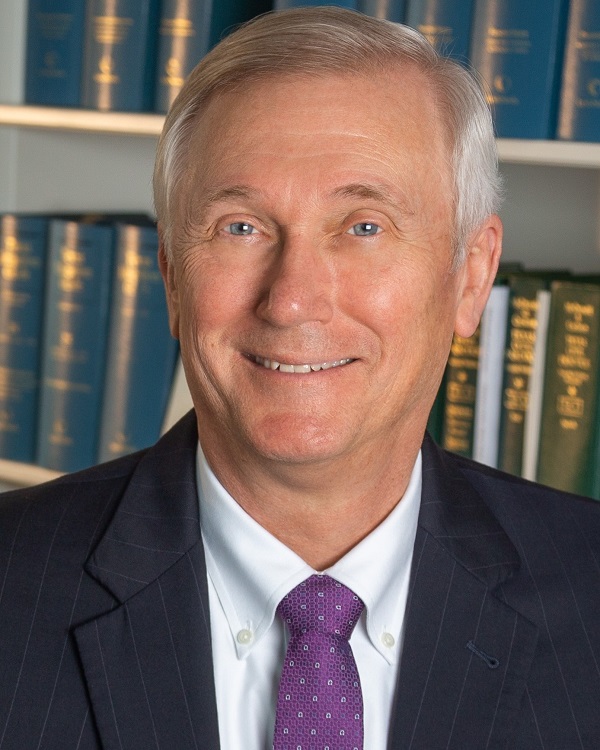 TEXAS BAR FOUNDATION GIVES ROLAND K. JOHNSON
STATEWIDE RECOGNITION
Roland K. Johnson is the recipient of the 2019 Lola Wright Foundation Award from the Texas Bar Foundation. The Lola Wright Foundation Award, established in 1985, is presented in memory of Coleman Gay, who was a distinguished Texas lawyer and who exemplified the highest standards of professional ethics. The award is presented in recognition of outstanding public service in advancing and enhancing legal ethics in Texas.
Roland Johnson is a proven leader in the Texas legal community. A former president of the State Bar of Texas, he has been honored for his professionalism and legal knowledge, and is often asked to speak on ethics, professionalism, arbitration, and leadership issues. Roland's experience benefits his clients and the community in their quest for justice in commercial litigation, arbitrations, and legal malpractice arenas.
Roland is a Fellow of the College of Commercial Arbitrators, a member of American Board of Trial Advocates, a member of the American Law Institute, board member of Texas Access to Justice Foundation and commissioner to Texas Access to Justice Commission.
Roland and Cindy have been married 42 years and they cherish time with their family of Wes, Laura, Reid and Jake (Houston) and Ben and Lindsey (Bellingham, Washington). Roland is a shareholder in Harris, Finley & Bogle, P.C. in Fort Worth, Texas.
Mr. Johnson will be publicly recognized at the Texas Bar Foundation Annual Dinner held on June 14, 2019 at the JW Marriott in Austin. He has selected Baylor Law School and the Texas A&M Foundation to receive donations in honor of his acceptance of the Lola Wright Foundation Award.
Founded in 1965 by attorneys determined to assist the public and improve the profession, the Texas Bar Foundation has become the largest charitably-funded bar foundation in the country. The Texas Bar Foundation relies on the contributions of its Fellows to improve the lives of Texans. To date, through the generosity of the Fellows, the Texas Bar Foundation has awarded more than $19 million in grants to numerous organizations across the state.
Election to the Fellows of the Texas Bar Foundation is one of the highest honors that can be bestowed upon a member of the State Bar of Texas, representing the top one-third of one percent of Texas attorneys. Selection is based on an outstanding record in the legal profession as well as proven commitment to support the community at large. For more information about the Texas Bar Foundation, please visit www.txbf.org.